Europe May Be Facing Record Low Gas Storage by Winter's End
13 Dec, 2021
Cold weather, concerns about probable disruptions to Russian supplies, and delays to the planned Nord Stream 2 pipeline pushed gas prices near record highs recently. Due to an early cold spell and reduced Russian flows, Europe's gas storage levels might approach record lows by the conclusion of the winter heating season, according to Gas Infrastructure Europe statistics. This would leave consumers and businesses with substantially higher costs for a longer period of time than previously anticipated.
Examples of Record High Prices
For example, recently the benchmark front-month contract on the Dutch TTF hub reached 120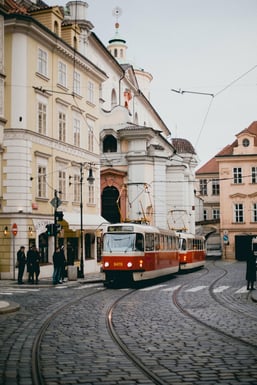 euros per megawatt hour (MWh), approaching intraday highs last seen in early October. By October, prices in Europe had risen by as much as 700 percent, with British prices up about 500 percent.
Factors Impacting Shortages
Inflationary pressures are being exacerbated by the electricity price shock, as well as oil price increases. Normally, Europe would rely on gas stockpiles built up throughout the summer, but demand has been much greater this year as economies begin to recover from the COVID-19 epidemic.
"We entered the winter with the lowest stockpiles of any previous year, and withdrawals were pretty high in November, which implies that the market remains anxious," said Alex Froley, a senior LNG analyst with ICIS.
According to statistics from Gas Infrastructure Europe, storage sites in Europe and the United Kingdom were only 75% full at the start of the winter heating season in October and had decreased to roughly 63% full by early December. Julien Hoarau, head of Engie EnergyScan, noted that storage across Europe has dropped by 14.1 billion cubic meters (Bcm) since the beginning of November, compared to a 5-year average depletion of 11.1 bcm during the same time.
A cold spell in Europe has also boosted demand, as Gazprom awaits approval to begin exporting gas through the problematic Nord Stream 2 pipeline, and is reserving less capacity on current transit routes through Ukraine and Belarus.
Low storage, strong demand, and a lack of new supply have driven the TTF contract for Q1 2022 back above 100 euros/MWh. The summer 2022 contract is likewise climbing rapidly, but at a slower pace.
Too Little Too Late
Later this week, the European Commission is scheduled to propose a scheme for EU countries to voluntarily pool their gas purchases to build strategic reserves, but any move will be too late to boost existing stock levels.
Russia's vow to begin filling Gazprom-controlled storage in Europe to assist Europe get through the winter has also fallen short, with stock levels only growing by 0.1 Bcm from November 9 to November 20 before a switch to net withdrawals, according to Hoarau. According to other analysts, Russian supply will remain low until the start-up of Nord Stream 2, with some predicting that flows through the new pipeline will not begin until September 2022, owing to the suspension of the German permitting process and rising tensions between Russia and the West over the Ukraine conflict. "In the current context, it is nearly hard to envision the Nord Stream 2 Baltic Sea pipeline going into operation," Commerzbank analysts said in a note on Tuesday."At current levels of Russian exports, storage inventories might fall below 15% by the end of March under typical weather conditions, setting a new low," said Massimo Di-Odoardo, vice president of Wood Mackenzie's Europe Gas & LNG research.
When the winter season concludes on March 31, according to James Huckstepp Managing manager EMEA Gas Analytics at S&P Global Platts, Europe's storage might be just 14 percent, leaving little buffer for below-normal temperatures or supply interruptions. "We don't think storage levels will return to normal until November 2022," Huckstepp said.